I know it's been forever since my last post but I'm all excited about my new project tonight! It's another scale project for the same person who owns the gloves from the previous post but this time it will be a neck piece inspired heavily by
this beautiful piece
.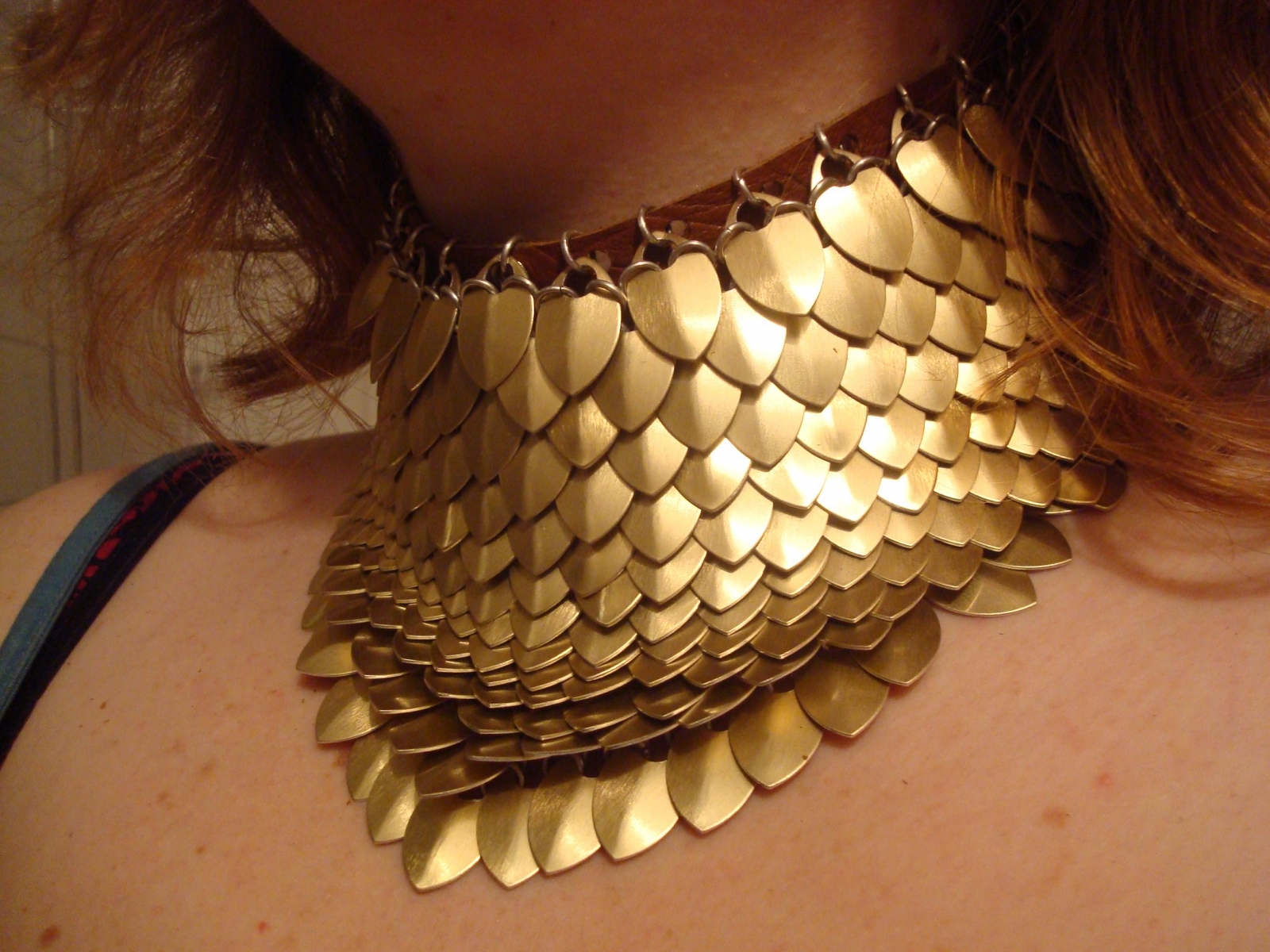 So I'm looking at a wide leather choker with the scales attached at the top and a buckle at the back for comfortable adjustment.In a slight change to the one shown above I'm looking at having small eyelets to add support to the holes and the scales will match the scales he has on his gloves.
Day 1:
I'm so happy to be working with scales again, I think they're my favourite medium and I am genuinely really thankful for the excuse to get to work on another project with them. Tonight I got home a little late and managed to work 4 rows so roughly 80 scales to 180 rings. I've looped though a spare bit of wool through the top row since I find this makes it easier to do the first few rows but I hear that you can also make it easier by using different coloured rings for the top row. I wasn't clever enough to order a different colour but the wool works just fine.
This is the back of the work which is the side I work from. I'll try to post more as it progresses.